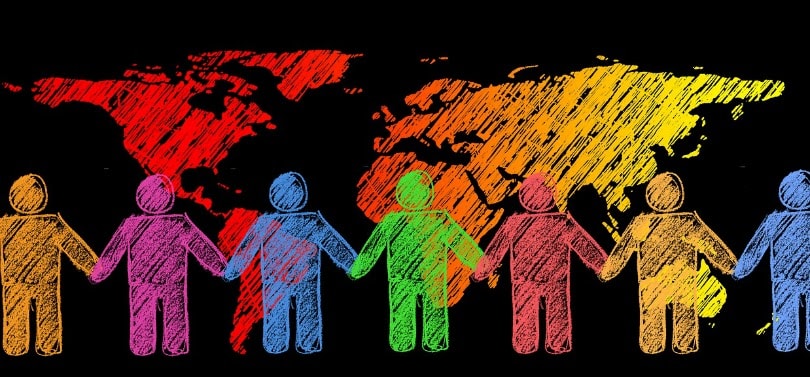 Dear Santa: Here's What The World Really Needs
Thinking about the world right now, and what we really need, I thought I would reach out to Santa for some help.
If kids can write a letter to Santa and send it to the North Pole, why can't I? Here's what I would ask for, now that I'm a grownup. I'm hoping somehow Rudolf helps make it all happen.
Dear Santa,
Enough already. Please help stop the end of the year madness, the rush to get everything done perfectly well and the need to make the holiday season live up to everyone's unrealistic expectations. I've had it. I'm done.
It's not what truly matters, anyway. I fully support your desire to reward people who have been nice. In fact, the need for people to be kind is great.
Huge.
Enormous.
For some reason, it feels like people have forgotten how to properly treat one another.
There's a lot of suffering going on in the world right now.
It breaks my heart to watch the news and see what's happening to other, less fortunate people.
Preorder I Am My Mother's Daughter and receive the heartfelt gifts now!
When I sit in my house and check things off of my to do list, somehow the need to buy presents and bake cookies seems less important when I see the devastation other people are living with.A lot of the suffering is caused by other human beings.
This is where you can really shine.
As you HoHoHo this Christmas Eve, I'm asking you to tell the people you visit to be nice. Not because they can get something from it, but because it's the right thing to do.
Maybe, just maybe, you could help spread a little kindness when you climb down the chimneys this year.
Perhaps, along with the gifts you leave for all the good little girls and boys, you could leave a reminder for everyone to be a bit more compassionate.
If you don't mind, could you somehow tell everyone that the color of our skins, the size of our bank accounts or our religious beliefs isn't what matters. As you prepare the reindeer and get your sleigh all ready to go, maybe you could think about how to unite the people of the world.
That's what we really need.
We need for people to stop judging one another and knocking down those who are different. Help us embrace our diversity, learn from one another and unite for the good of all. Sure, it's super fun to get presents and I can't say I don't enjoy it.
But, what we could all use is a bit of peace along with our gifts.
A reminder from the man in red that people are people. For some reason, the adults of the world seem to have forgotten how to treat one another with respect, kindness and compassion.
I realize you've been working hard to get ready for your big night. I'm sure Mrs. Clause isn't going to be excited about additional work. Trust me, I get it.
However, I wouldn't ask if it wasn't important. After all, it's our world we're talking about.
There will be extra cookies and milk for you at my house.
Happiest of holidays,
Dara
Get a Free Gift When Purchasing "I am my Mother's Daughter"
EXCLUSIVE 21-Day Sharing Journal downloadable print
EXCLUSIVE 21-Day Mother Child Journal downloadable print
The 3 Types of Letters downloadable print
Write a Letter Template downloadable print
The Happiness Contract  downloadable print