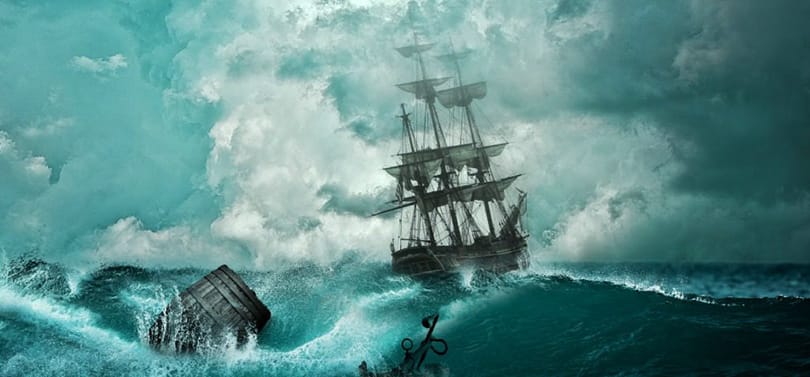 When Bad Things Happen To Good People
It's hard to understand why bad things happen to good people.
Life is uncertain. We know that anything can happen to anyone at anytime. But, we don't think about this unfortunate life reality. We don't dwell on this fact because if we did, we wouldn't get out of bed in the morning. We would be paralyzed by fear. So, we face each day, moving forward with out lives, hoping the Universe is on our side and life is good to us. Fortunately, most of the time it is. We leave our homes in the morning, returning to our family at the end of our day. We pray our children stay safe and protected and we focus on everything we have going on in our lives. This works well, until we hear of an unexpected tragedy that takes our breath away.
Whenever I hear about a tragedy occurring: a car accident, teen suicide, a father who has a massive heart attack, these sudden events, even if I didn't know the family experiencing the tragedy, cause me to hit the pause button on my life.
It's impossible to make sense of certain events and to understand why bad things happen to good people.
We want answers. "Why did this happen?" we might say to a friend. "Why him?" or "Why her?" Often, there is no explanation, no reason, no justification. This is hard to understand and even harder to process. I feel sad for the people going through a loss and it serves as a reminder to me of how fragile life is. It's easy to keep these thoughts far from my mind when everything is going well, but when faced with the news of something bad happening, it's impossible to not be impacted by the news.
Tragedy reminds me that life is short. It reinforces my belief that I need to live hard and well. Everyday.
I feel sadness for those experiencing a tragedy in their family. And, while I can lend an ear, be there to offer guidance and support, and pray for them, I can't fix what happened. What I can do, is realize how blessed I am to be alive and not take it for granted. The hard truth is that life is uncertain. We don't know what is going to happen today, tomorrow, next year. When we hear about a tragedy, we are reminded of this fact.
What do you do? How do you find your peace when you hear news that is anything but peaceful?
You commit to making the most of each day of your life. You remember that you can't control a lot of things, but you can absolutely control how you spend your time, your mindset, your attitude.
What I know for sure, is that life is too short not to make every day of your life count. Don't put off doing something you want to do for later, do it now. Today. This moment.
Instead of spending your time worrying about things you can't control, focus on what you can control. Live hard and well. Channel your energy into making sure you make the most of each day of your beautiful life. You get out of something what you put into it, and living life well is no exception.
Let yourself thrive,
Dara
Get a Free Gift When Purchasing "I am my Mother's Daughter"
EXCLUSIVE 21-Day Sharing Journal downloadable print
EXCLUSIVE 21-Day Mother Child Journal downloadable print
The 3 Types of Letters downloadable print
Write a Letter Template downloadable print
The Happiness Contract  downloadable print