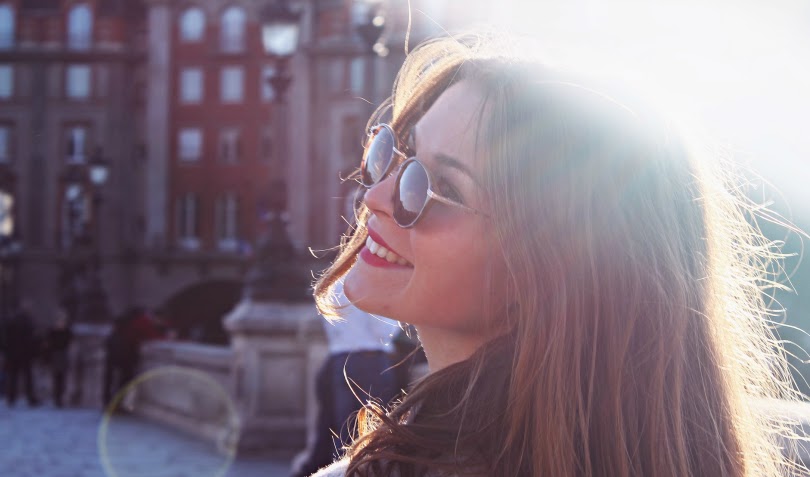 Do you want more fun in your life?
Are you feeling like your life could be going a little better, but you don't know how to change things up, create the life you really want or how to get out of a rut?
If this sounds even remotely familiar, I've got a solution that's going to rock your world. Seriously, ROCK YOUR WORLD.
My dear friend, Garth Callaghan and I are hosting a weekend retreat at The Art of Living Retreat Center in Boone, North Carolina, on November  2-4.
For those of you who listen to The Thrive Podcast, you know Garth is the author of Napkin Notes and my partner on the podcast. He's a Dad and husband and seven time cancer thriver, and is the definition of a resilient person.
Our retreat, You Deserve to Thrive, is a beautiful way to start living the life you truly want.
This immersive weekend workshop will teach you how to thrive rather than just survive. You will gain the skills and motivation you need to make the most of every single day of the rest of your life.
Whether you've been through a tough time, or are dusting yourself off after a perceived failure, or whether you've simply fallen into a rut which you're struggling to get out of — this is the transformative pick-me-up for you. Through a combination of interactive workshops, small group and one-to-one sharing, and personal study time, you will:
Regain control. Learn to be honest about your wants and needs, and use specific tools to move forward and nurture your spirit.
Recapture joy. Recognize the importance of attitude, and learn positive self-talk and how to live with gratitude.
Rediscover purpose. Get excited about your future and identify what you want to get out of the rest of your life.
You will go home with a personal mantra, a host of actionable daily tools for self-care and managing fear, and an action plan to help you move towards your goals.
Garth and I have been through things. We understand life isn't perfect. We also know how to move forward, how to develop a growth mindset and how small changes can produce significant results.
If you let us, we want to share it all with you!
This beautiful weekend will be filled with deep insights and magical moments and you will leave feeling refreshed and inspired. You'll also leave with a clear plan to move forward, doing whatever it is you want to do. (Don't worry if you aren't even sure what that is. We'll help you figure it out!)
If you're feeling even remotely interested in this amazing weekend, we encourage you to take the plunge and sign up.
This retreat will fill up, and we are intentionally keeping the size small to have the ability to connect with each and every person who is attending the weekend.
If you're interested, click on the link below to learn more and sign up:
Yes, I want to learn more about the weekend retreat!
You can also listen to the latest episode of the THRIVE Podcast, which is all about this amazing weekend.
To listen to the podcast, click on the following link:
I can't wait to see you in November!
Much love,
Dara
Get a Free Gift When Purchasing "I am my Mother's Daughter"
EXCLUSIVE 21-Day Sharing Journal downloadable print
EXCLUSIVE 21-Day Mother Child Journal downloadable print
The 3 Types of Letters downloadable print
Write a Letter Template downloadable print
The Happiness Contract  downloadable print