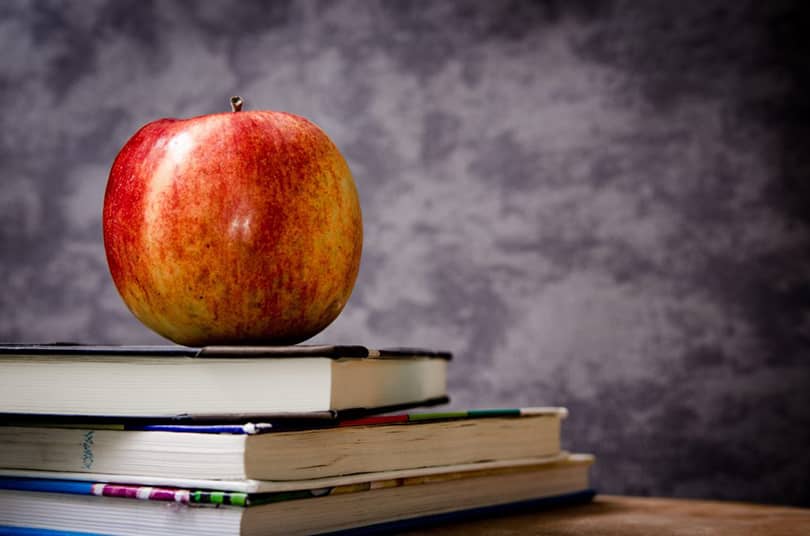 I'm so proud of myself for turning in the school forms this year.
On time. Well, almost.
It took dedication, commitment and a very nice medical staff at the doctors office. My kids just had to miss one little athletic practice and to be honest, it was almost too hot to play sports outside anyway.
Last year things didn't go so well and my kids reminded me of this the other day.
This is how last year played out…
It happened. I thought we were out of the woods, but no. Just when I had almost finished, without anyone finding out about my little indiscretion, I was caught.
I failed as a parent: no forms, no medicine.
Of course, I'm talking about those school forms. The ones I complained about, tried to finish filling out and then didn't.
Because life got in the way. Or I just thought, "I'll get to them eventually."
I got a text from my daughter, who was at school.
Preorder I Am My Mother's Daughter and receive the heartfelt gifts now!
"I don't feel well Mom and I'm going to the nurse to get medicine. My stomach is killing and I'm nauseous," she said. Who gets sick at the beginning of school?
"Slight issue," I explained, "That might not be a good idea. I'm still working on your forms."
"Are you kidding me?" she responded.
"Just hang in there," I told her, "I'm sure you'll feel better soon."
Shouldn't she be in class? Shouldn't she be focusing on her school work instead of sending me text messages that make me feel like a bad, horrible, complete slacker of a Mom?
And, guess what? She didn't listen and went to the nurse who told her that she couldn't have any medicine because I haven't filled out the forms.
I know this because of the next text message I got from my daughter saying, "The nurse can't give me the medicine I need because you never took care of the forms. I count on you to do these things for me."
That was way harsh. And, actually hurt like a bandage being ripped off of a cut.
I almost got away with this. I literally had every intention of finishing the forms, printing them out and driving them to the doctor's office. If she hadn't felt sick this would have been a nonissue. The forms would have been turned in and she wouldn't have known they were late.
I was so close to getting away with the late school forms.
"Meet me in the parking lot," I texted my daughter, "I'll be there in five minutes with medicine."
And there we sat, me with a spoon, administering pink yucky medicine to my beautiful daughter who didn't feel well. I might have failed at the forms but I don't completely suck. Even though I'm sure there's some rule about driving to school and giving your daughter stomach medicine in the parking lot. I don't care.
I did what I had to do.
Find meaning each day,
Dara
Check out my recent Huffington Post article, featured on the Huffington Post Parent section: School Is Starting, A Letter To My Kids.
Get a Free Gift When Purchasing "I am my Mother's Daughter"
EXCLUSIVE 21-Day Sharing Journal downloadable print
EXCLUSIVE 21-Day Mother Child Journal downloadable print
The 3 Types of Letters downloadable print
Write a Letter Template downloadable print
The Happiness Contract  downloadable print