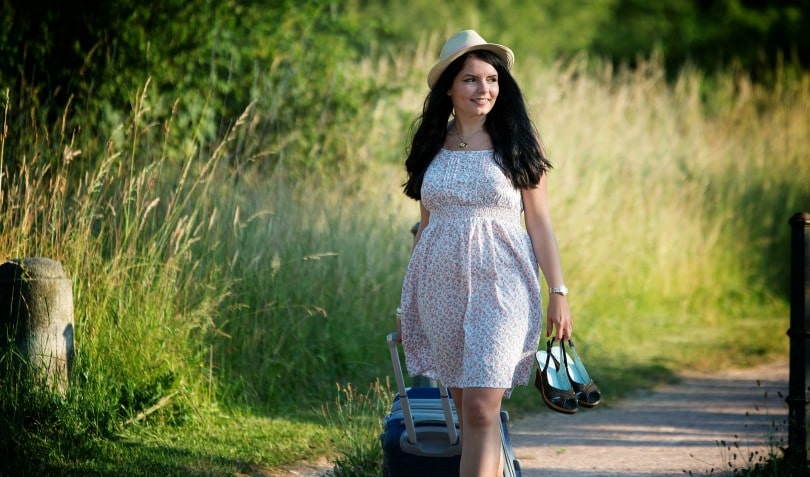 10 Signs You Need a Retreat From Work
Have you ever felt like you wanted to run away from your job and responsibilities?
When I was in fourth grade, I didn't like going to school. I switched to a new school and didn't have any friends. It was anxiety provoking and I dreaded hearing the alarm clock go off each morning. I can still remember being in bed, hearing eighties music blaring from my parent's bedroom, and feeling stuck. I really didn't want to get out of bed and go to school. Fortunately, my parents were sensitive to this, and helped me work through this challenging time in my life. I was a kid, blessed to have adults to guide me along, and help me find my peace.
But, what happens when an adult has similar feelings about going to work? What can we do to help ourselves get through it?
In my experience, the best way to help yourself find your peace is to step out of your daily life, take a break, and gain some perspective. There's nothing like looking at your life through a rested and relaxed lens, and this is what often happens when you get a way. Life is an art, and you deserve to create the life you want to be living.
Here are 10 signs you might need to take a retreat from your work:
You don't want to get out of bed in the morning.
On Sunday evenings, you find yourself dreading the week ahead.
You feel stuck and don't know what to do.
Friday's at 5:00PM have become your favorite time of the week.
You dream of doing something else with your life.
Your patience is nonexistent and you're easily annoyed.
It feels like all you do is check items off of your "to do" list.
You're exhausted and you don't have any energy.
Stress has become your middle name.
It feels like there's something missing from your life but you don't know what it is.
If any of the above sound familiar, don't panic. Instead, help yourself by taking a break from work, stepping out of your normal routine, and facing the issue head on. Often, people don't want to face the problem, and instead, pretend it isn't there.
This really isn't the solution. Instead, be willing to take an honest look at your life, what you like and don't like, and figure out what changes you can make to help yourself feel happier.
Time is our most precious commodity. You deserve to be happy, and you owe it to yourself to figure out what it will take for you to feel excited about your life. It's even better if you can grab a couple of days in an environment where you are able to get support, learn tools to help you figure it out, and talk with like minded individuals. Consider taking a retreat from work and actually going somewhere to help yourself. Often, even a weekend respite can give you insight into small changes you can make in your life for significant impact.
You deserve it, don't you think?
Find meaning each day,
Dara
Check my upcoming retreat: The Thrive Retreat, being held May 3-5, at the Art of Living Retreat Center in Boone, NC. I'm hosting it with my podcast partner and author, Garth Callaghan. Sign up now, as spaces are limited for this eye opening and beautiful weekend to find your peace and live your best life.