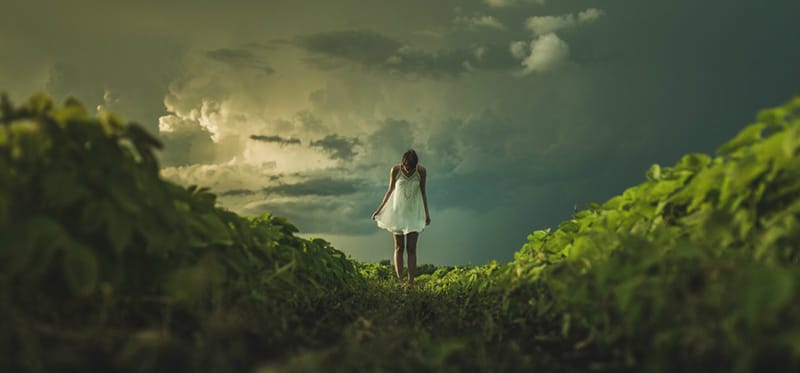 It doesn't matter what age you are, young or old, married or single, being an independent woman is important. It's nice to know you can stand on your own two feet if need be, and that you can make it on your own.
That doesn't mean you necessarily want to be on your own, it just means you have the confidence inside of yourself to know if you needed to be on your own, you would be OK.
I'll tell you why this is important: you just never know what life will toss your way. Believing deep down in your heart that you're strong, self-sufficient, and can deal with whatever happens in life, is valuable and significant.
Knowing you're an independent woman is empowering.
I was discussing this with a group of friends recently and someone brought up the point of being financially independent. "I don't work and I stay home with the kids," a friend said, "I'm completely financially dependent on my husband."
"Do you know what's going on?" I asked her, "Could you take care of your finances if you needed to?"
"Of course," my friend answered, "I might not make the money, but I'm excellent at spending it."
We laughed, and it made me think about this a little more.
Many women choose to give up their jobs to stay at home with their kids, being supported by their husbands. While this is a luxury many women enjoy, even if they no longer bring in any income, it's still necessary for them to know their overall financial situation.
You never know what could happen, and it's important for everyone to have a clear picture of their financial situation. Not knowing this leaves you vulnerable. If you're someone who relies on your husband to take care of this, sit down with him, explain that you want to understand the big picture, and get a handle on things should you ever need to know.
Preorder I Am My Mother's Daughter and receive the heartfelt gifts now!
If you want to become an independent woman, start doing independent things.
Spend time alone, take a day trip by yourself, cultivate a personal hobby you do on your own. Learning to be comfortable being by yourself, is important. "I get nervous when I'm alone," another friend said. She's been married for over twenty years, and has teenage children. "Plus, I don't have time. I'm always either with my kids, doing something for them, or sleeping."
I get what she was saying, but I encouraged her to make a point to have a weekly outing where she goes to a coffee shop alone, and starts to get comfortable being by herself.
It takes time to get to know yourself, but the benefits can be huge.
I have so much respect and admiration for single parents. I admire people who are working, raising their kids, and doing it alone. I get how hard it is, day in and day out. Remember this: you're teaching your kids that you can make it on your own, and that they don't need to be dependent on anyone. It's an important lesson.
I hope my daughters grow up to have families of their own. But, I also want them to be strong, independent women, who can stand on their own two feet if they have to. I never want them to feel like they can't make it on their own.
Here's the reason why: you don't know what life with send your way. You don't know what will happen. You don't know when you'll need to stand on your own two feet. It's empowering to know you can, if you need too.
That doesn't mean you want to, it just means, if you had to, you would be OK.
Find meaning each day,
Dara
If you enjoyed this post, check out: https://crazyperfectlife.com/what-are-you-waiting-for/
SUBSCRIBE TO THE BLOG, GET 3 WEEKLY EMAILS DELIVERED TO YOUR INBOX, AND START YOUR DAY OFF RIGHT.
Get a Free Gift When Purchasing "I am my Mother's Daughter"
EXCLUSIVE 21-Day Sharing Journal downloadable print
EXCLUSIVE 21-Day Mother Child Journal downloadable print
The 3 Types of Letters downloadable print
Write a Letter Template downloadable print
The Happiness Contract  downloadable print