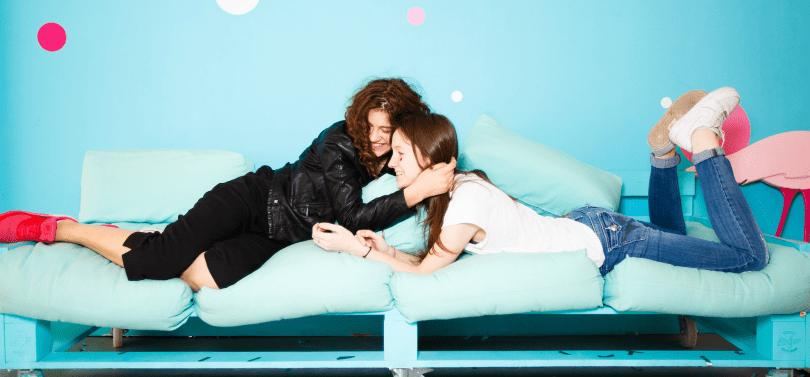 How To Survive If Your Child Is A High School Senior
My oldest daughter is a high school senior.
With this realization comes a whole bag of mixed emotions.
I'm not trying to be overly dramatic and it's not like I didn't know this day was coming. But, knowing something is coming and experiencing it are two entirely different things. Trust me on this one.
School just resumed and my daughter excitedly went back. I watched her shouting with friends, wearing the senior t-shirt, cheering and celebrating this moment. She welcomed younger kids back to school, happiness and excitement written all over her face. She's thrilled to be at the beginning of her senior year in high school.
It's her turn.
Her moment.
But, my heart is hurting just a little bit.
While I observed, I couldn't help but remember all of her first days of school. I found myself thinking, "How could she be a senior?" or "Where did fourteen years go?"
These are normal questions. In fact, while other parents of senior students watched with me, they said the same things. There were tears and hugs. We were all feeling the bitterness of this sweet moment.
We fully understood this was the beginning of the end.
If you're feeling this way, what do you do? How do you deal with the fact that your child is a high school senior? What can you do to help yourself? Here are some tips that will help you and me, get through this season of life.
Don't Miss Anything
Be there. At everything. Go to all the school events, assemblies and sporting games you can attend. Offer support. Cheer your student on. Enjoy the moment. Be there for yourself. You don't want to look back and think, "I wish I had gone to more." Even if you have a busy calendar, try to make attending this years events a priority. You won't regret it.
Connect With Your Child
Use this year as an opportunity to grow your relationship and really connect with your child. He or she is getting older and probably more mature, and you can have more grown-up conversations. Connect with each other, spend quality time having fun, and expand your relationship.
Don't Add Stress
Recognize the senior year of high school can be a stressful time. Especially at the beginning of the year. Your student might have a challenging class schedule, college applications and essays to deal with or responsibilities from all the extra curricular activities and leadership positions he or she worked so hard to earn. Don't add to his or her stress by talking about college, nagging about SAT or ACT scores or being laser focused on every grade. Offer support, guidance and encouragement. Be a source of comfort, not stress.
Make The Most Of The Time
Remember, just because your child is a high school senior, and is moving on after this school year, he or she will still be your child. Yes, you might not get to see one another as much and things will change, but it's the normal progression. Embrace the next stage. Make the most of this year. Cry when you feel sad, take pictures, make memories and have fun with your child. High school days are numbered but there will be another chapter to embrace.
I didn't say it would be easy. I don't promise you won't have sad moments. Believe me, I'm going to be well stocked with tissues at all the events I attend. I've already told my daughter, "I'm going to cry and probably embarrass you, and you just need to deal with it."
"It's OK," she told me with a tear streaming down her face, "I get it."
Find meaning each day,
Dara
Get a Free Gift When Purchasing "I am my Mother's Daughter"
EXCLUSIVE 21-Day Sharing Journal downloadable print
EXCLUSIVE 21-Day Mother Child Journal downloadable print
The 3 Types of Letters downloadable print
Write a Letter Template downloadable print
The Happiness Contract  downloadable print