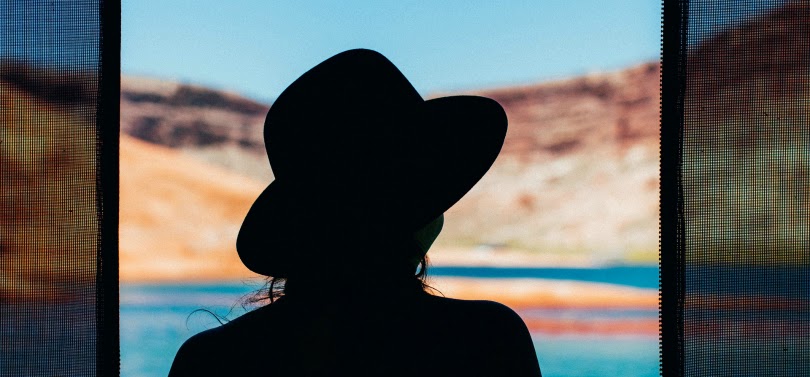 Do you count your blessings? Are you grateful for what you have?
Do you have people in your life who love you?
Do you have food to eat and a warm place to sleep?
Are you healthy?
Are your loved ones safe and happy?
Even if you're facing a challenging time, remember this: when we look for the good in our lives, even in hard times, things feel a little easier. Life feels lighter. The weight of our challenge doesn't seem so overwhelming.
Try to find something good in your life to feel thankful for, even in a challenging season of life.
I understand there are especially difficult times in our lives when it feels hard to find something to feel grateful for. I've been there, I get it. However, even in those moments, there are still blessings to be thankful for. Sometimes, you might just have to work extra hard to find them.
I encourage you to take the time to do this.
Preorder I Am My Mother's Daughter and receive the heartfelt gifts now!
Open your eyes to what is good in your life.
It's easy to look for really big things to be thankful for. We acknowledge the grand things in life. Maybe it's a new job, a new member of your family or something extra special. These things are easy to identify when we talk about feeling grateful.
But, what about the little things?
The daily blessings we have in our lives that are easy to overlook?
Life is made up of mosly "normal" moments. That's why it's important to be able to find little things to feel grateful for.
Are you tired of driving carpool? Think about how blessed you are to have children to drive. Feeling overworked at your job? At least you have a job to go to. Hate making dinner for your family each night? You're lucky to have a family to cook for. Are you feeling sick from taking chemo? Think about how lucky you are that there's chemo for you to take. Are you tired from dealing with an illness? Try to look at the big picture and keep perspective. Do you have doctors to help you, medication to take and people to lean on?
It's all how you look at things. Take the time to notice all that you have, even if you don't like everything about your situation. Even if you're dealing with an especially challenging time in your life.
Life isn't perfect, don't expect it to be. Instead, look for something to feel grateful for.
Life can change in a second. Don't take the blessings in your life for granted or assume things will always be the way they are. Remember, time will pass. Don't miss the opportunity to make the most out of your life, even if you aren't completely happy with your situation.
Do the best you can with the hand you've been dealt. Take the time to count your blessings and always be grateful for what you have. Instead of wanting more, try to find peace with what you have.
Find meaning each day,
Dara
Get a Free Gift When Purchasing "I am my Mother's Daughter"
EXCLUSIVE 21-Day Sharing Journal downloadable print
EXCLUSIVE 21-Day Mother Child Journal downloadable print
The 3 Types of Letters downloadable print
Write a Letter Template downloadable print
The Happiness Contract  downloadable print