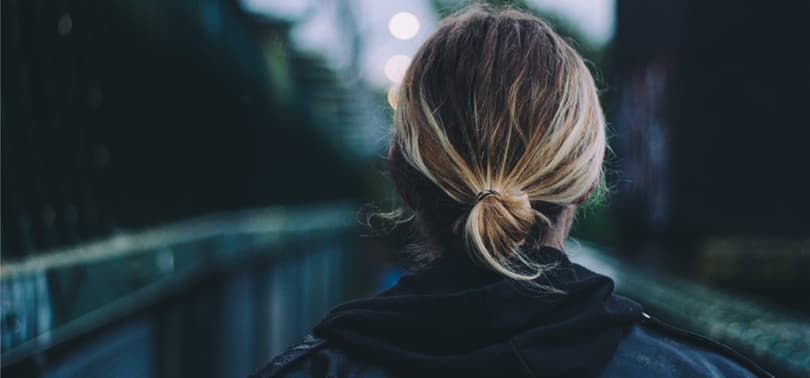 It's been almost three years since I walked into the chemo room for the first time.
I didn't know what to expect and I was terrified. Terrified to receive chemo, terrified about how it would make me feel, terrified about the side effects that might hit me. I was in a daze, trying to get through a difficult time and doing my best to survive the nightmare I found myself facing.
Fast forward three years.
Last week, I entered the chemotherapy room again. The same exact room. Don't worry, this time it was my choice.
I've been wanting to volunteer at the hospital, in the chemo room, for a long time. I decided 2017 would be my year to go back and enter that space. I was ready to face it.
As I walked into the chemo room, I looked around and took a deep breath. I wasn't exactly sure how it would make me feel and I was aware that it might bring it all back. I just stood there for a moment and focused on how I was feeling. Was I scared? Did I feel anxious being in the room? Would I be hit with a flood of emotions?
I waited.
I stood there, looked around and took it all in. Nothing had changed and yet everything had changed. The room looked the same. The chairs looked the same. Everything was as it had been.
What was different, was me.
I had changed. I wasn't the same person who had entered that room three years ago.
My experience with breast cancer, and what I learned on my journey had changed me.
Preorder I Am My Mother's Daughter and receive the heartfelt gifts now!
I was stronger, wiser, tougher.
Life had dealt me a hard hand, I had played it the best I could and now it was my turn to help someone else.
This time,  being in the chemo room wasn't about me.
It was about what I could do to help someone else facing their own challenging situation.
Instead of being scared, I felt pure gratitude. Deep appreciation for being in that space by choice. It felt right to be there, among those brave and courageous people.
I recognize I'm not saving lives or doing anything earth shattering. I'm offering drinks, a warm blanket or a snack. But, maybe I can offer a smile, lend an ear when someone wants to talk or show another person there can be life after cancer.
We all go through hard times. All of us. Yes, even you.
That's part of life. There are good times and challenging times and you have to keep it all in perspective. When it's good, bask in it and realize how blessed you are. When life gets hard, and you're dealt a challenging season, recognize it won't last forever.
But, here's what we can do when we get to the other side of whatever life tosses our way…we can help other people who are facing a similar situation. It's the something good that can come out of something bad.
If you've been through a challenging experience, share what you've learned on your journey with other people who might be facing a similar situation. Go out of your way a little bit and help another person. Never underestimate the power of kindness and the importance of human compassion.
It can make a huge difference in someone's life. You can make a huge difference in another person's life.
What are you waiting for?
Find meaning each day,
Dara
If you like this post, share it!
Get a Free Gift When Purchasing "I am my Mother's Daughter"
EXCLUSIVE 21-Day Sharing Journal downloadable print
EXCLUSIVE 21-Day Mother Child Journal downloadable print
The 3 Types of Letters downloadable print
Write a Letter Template downloadable print
The Happiness Contract  downloadable print