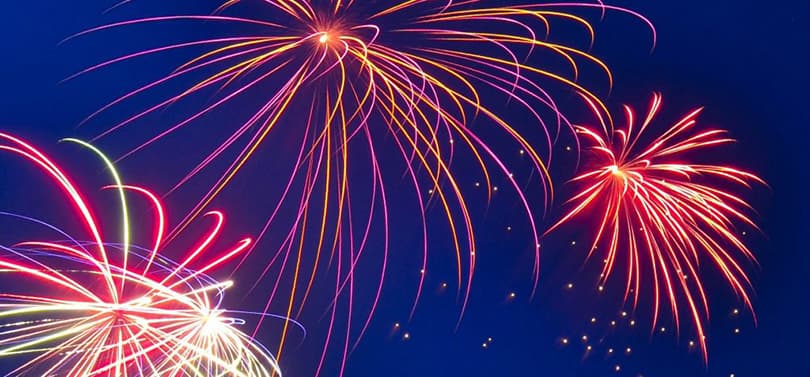 Celebrate July 4th And Ask What You Can Do For Your Country
It's July 4th, American Independence Day: a day Americans celebrate with fireworks, barbecues and parades.
This day goes back to the signing of the Declaration of Independence in the 18th century, and is the celebration of America being independent from Great Britain.
July 4th isn't just about parties and fun: there's a lot we need to think about.
Now.
Today.
While it's wonderful to be patriotic and celebrate our country, America has much work to be done. So much work, in fact, it can feel overwhelming. Our educational system needs work and homelessness and hunger remain problems. Especially noteworthy are racial tensions, job issues and the need for our workforce to be prepared to actually do the jobs of the future. There are illiteracy, poverty, and environmental concerns. We also have economic worries: social security, health care, and the need for welfare reform. I could go on and on because the list goes on and on.
If you're an American, I hope you're enjoying your July 4th: the fireworks, cookouts with friends, a day of relaxation with your family.
I also hope you think about a few things:
What are you doing to help your country? What are you doing to impact your community, the people in your community, and the lives you come into contact with each day? Are you volunteering somewhere? Are you trying to make your community a better place? Are you helping our country solve some of our many issues?
There are things each of us can do to make our country better and stronger. We can help solve some of the issues I listed above. Your contribution really does matter. Your commitment will make our country stronger. Your desire to do something, anything, will touch lives.
Preorder I Am My Mother's Daughter and receive the heartfelt gifts now!
Enjoy the July 4th holiday and celebrate with your friends and family. But, commit to doing your share in helping to make our country as strong as possible.
We can all make a difference: one day at a time, one problem at a time. You don't have to be famous, rich or hold a prestigious job. All it takes is a desire to help, the ambition to assist another person and the thirst to want to make things better.
Figure out where you can help. Take action and find a program that needs your time and energy. Sign up and start working.
American is a great country. Help make it even better.
Happy July 4th!
Find meaning each day,
Dara
Get the free E-book: Make the Most of Your Crazy Perfect Life and learn how to make the most of your beautiful life.
Get a Free Gift When Purchasing "I am my Mother's Daughter"
EXCLUSIVE 21-Day Sharing Journal downloadable print
EXCLUSIVE 21-Day Mother Child Journal downloadable print
The 3 Types of Letters downloadable print
Write a Letter Template downloadable print
The Happiness Contract  downloadable print