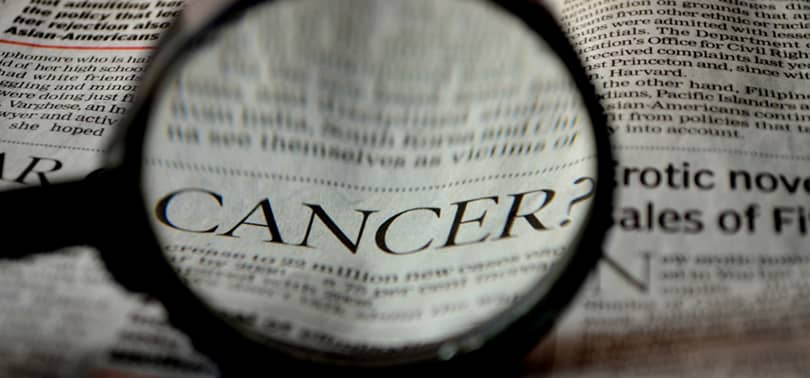 Breast Cancer Awareness Month – What I Went Through.
The month of October is Breast Cancer Awareness month. Because of this, it's hard to not think about everything I went through, what my kids and family faced and how the experience impacted all of us.
It's been approximately 2.5 years since I heard the words "you have breast cancer." It was an unwelcome guest that came in the middle of raising my two daughters who, at the time, were 14 and 11. I was 42 years-old, and have to admit, I didn't see it coming.
Not then.
Not to me.
We're grateful to be on this side of things and blessed to be able to look back and have the view only hindsight allows. In good and bad ways. Like most experiences, there are positive and negative takeaways to our journey. We focus on the positives, because what's the point of letting in the negative or putting it at the head of the table. Negativity doesn't even deserve a seat in our house. But, not everything about the journey was pleasant.
When someone in a family gets sick, everyone in the family is affected, not just the person who received the diagnosis. The whole family feels everything.
Being on this side of things, living life in our new normal "AC," after cancer, and having the benefit of years behind us has helped me process my journey in a profound manner. This allows me to share more. To tell you things maybe last October I wasn't able to share.
I've written a lot about my breast cancer journey, but this month, since it's Breast Cancer Awareness month, I plan to go deeper.
I hope I can help other people going through their own hard experience, whatever it is. It might be a cancer diagnosis, dealing with another disease, the loss of a loved one or a divorce. It doesn't matter what the struggle is, everyone goes through hard times.
Everyone.
No one gets a pass on hard times. They just come out for each of us a different stages of our lives.
This month, each week, I'm going to share my journey with you. I'll go deeper than I've ever gone before and tell you the good, the bad, the ugly of what I experienced because of my cancer diagnosis.
Why am I doing this?
Because, I truly believe we can all learn from one another. If I can help someone else facing a recent cancer diagnosis or assist another family trying to adjust to their new normal, I'm happy to do it.
I'm thrilled to do it.
It is my honor.
Walk with me as I share with you my story, my journey, what I went through and how it impacted my kids. Sit with me as I describe how sometimes I was so scared I didn't know how I would get through the hour, not to mention the day. Share my posts on your social media pages, email them to anyone you know who can benefit from hearing my story.
I figured a lot of things out, because of what I went through and I'm going to share that too. It turns out I got pretty smart at this thing called life. I see things differently today because of my journey and I'm going to share that with you.
Read what I write. Share it with someone it can help. Let me know your thoughts.
We're all doing the best we can to find meaning each day of our lives.
If I can help you, it is my privilege.
Much love,
Dara
Read a recent Huffington Post article written by my daughter: How a Cancer Diagnosis Impacts Kids.