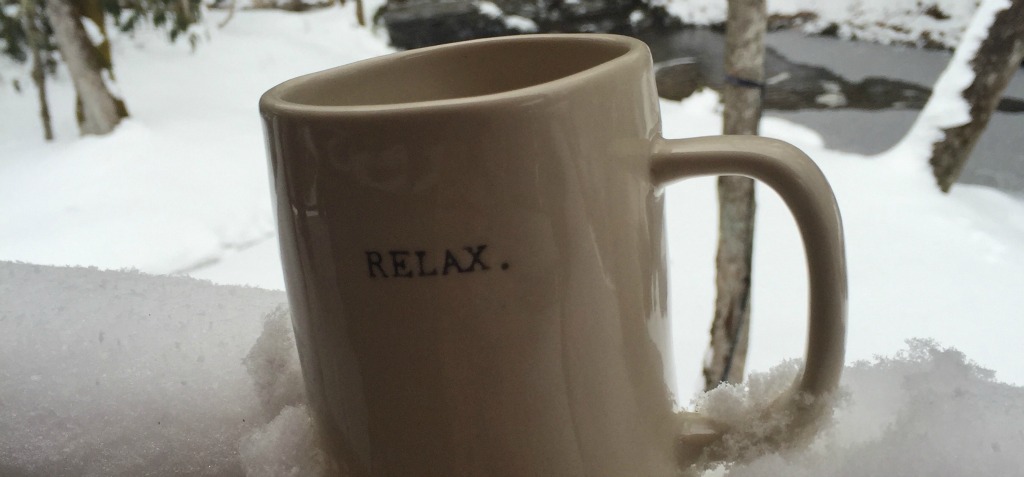 A Day At The Spa With Friends
There's nothing like close friends you've know "forever." People who have been in your life since you were "young," know all of your secrets, and still like you. This past weekend, since we had a visit from very special friends, we headed to the mountains of North Carolina and spent a day at the spa.
Of course, us girls were more than happy to sign on to this, but the husbands were a little ambivalent.
"We're going to spend the whole day at a spa?" Jon asked, "I'll be bored out of my mind. Plus, we'll have to eat spa food?"
"You won't be bored" I insisted, "You need to relax, and the food will be great."
"I'm going to starve," Jon complained.
"It's one day," I said, "And I don't think you'll starve."
We made the reservations, and this past weekend, checked into the spa for a day of total bliss. The moment I entered the building, I was hit with a delicious smell. Eucalyptus mixed with Lavender. I could feel my body relaxing.
"I'm going to do some yoga," I said to Jon, "I'll catch up with you in a little bit."
I found myself in an empty room with a yoga mat and nothing but my thoughts. I took a deep breath and felt myself get into my zone.
It was heaven.
Forty minutes later I caught up with the group, all in robes and slippers, sitting in the "Relaxation Room:" a huge beautiful room with a fireplace, chairs with blankets, and an incredible view of the mountains. There was hot ginger tea, "spa tea," and water with special lemon ice cubes. Jon was sleeping in a chair, snoring softly. Nobody seemed to care. Everyone else was reading, sleeping, or just sitting and relaxing.
At lunchtime, we found a cozy table around the pool. It was a four course meal: soup, salad, the main entree, and even dessert. The food was amazing. Jon had the tuna tartar and loved each bite. I was happy with a chicken and vegetable wrap, but the flour-less chocolate cake with berries was the best I've ever had.
Spa treatments followed lunch, with a facial for me, and a massage for Jon. Perfection.
We spent more time in the "Relaxation Room," and sipped more spa tea. We had time for a meditation class before it was time to shower and checkout.
It had been a great day, spent with great friends, at a great place.
It was one of those days where you get into bed at night, and think, "What an amazing day, I want to do it again."
I hope you know what I mean.
Find meaning each day,
Dara
If you liked this post, check out: https://crazyperfectlife.com/living-your-best-life/
Subscribe to the blog, follow my Crazy Perfect Life, and get 3 weekly posts delivered to your inbox.
Get a Free Gift When Purchasing "I am my Mother's Daughter"
EXCLUSIVE 21-Day Sharing Journal downloadable print
EXCLUSIVE 21-Day Mother Child Journal downloadable print
The 3 Types of Letters downloadable print
Write a Letter Template downloadable print
The Happiness Contract  downloadable print