You Have Cancer. Now What?
4 week coaching program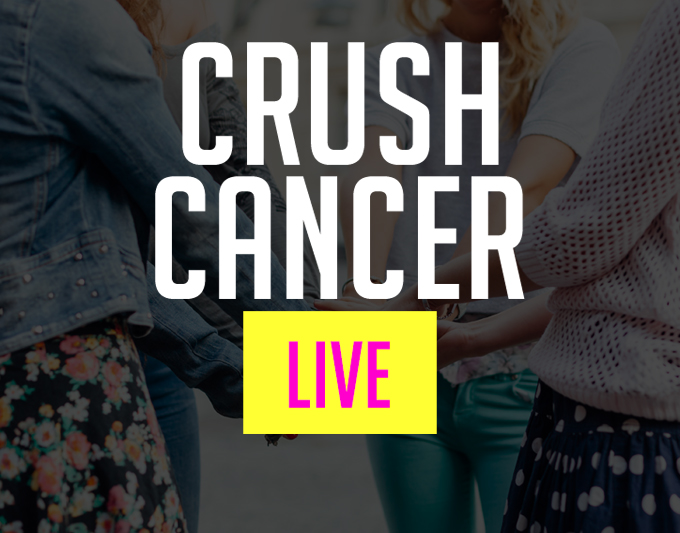 One day I was driving carpool and rushing to work. The next, I was hearing the words, "You have cancer." At that moment, everything changed.
I didn't know what to do.
I didn't know where to turn.
I search and searched for solutions without resolve.
Even after my treatment, I didn't know how to live. I didn't know how to move forward. I was lost, confused and scared. I struggled. I went to counselors. I talked with survivors. I read books. Most importantly, I figured it out. I learned how to help myself, how to empower myself, and how to make peace with my cancer diagnosis and move forward.
"You Have Cancer. Now What?" is the program I needed but never found when I was going through my own battle. What I wouldn't have given to have had someone to talk with, who had been through something similar and who could share with me tips and techniques to cope with what was to come. I needed someone to not only listen, but also suggest what I might do help myself. Let me be that someone for you.
---
Why It Works
It's Individualize!
It doesn't matter where you are on your journey. I will figure out what you need and devise a plan that caters solely to you.
It's empowering!
You are not what you've been through. You are not cancer. You are not a victim. I will help you process what is happening and make peace with your diagnosis.
It's therapeutic!
I will share with you what worked for me and help you establish a personalized daily stress and care routine that helps you ditch the fear and brings focus to your crazy perfect life.
It's effective!
There are lessons to learn from any experience, and going through cancer treatment isn't any different. I'll help you to recognize the valuable takeaways from your experience.
It's not complicated!
I'll break things down, make it simple, and give you weekly assignments and tools to help you move forward faster than you would if you were going at it alone.
---
Other available programs
Family Grief, Depression, General Anxiety, Sex, Family and Parenting. Complete the form at the right to get started.
My one-on-one, 4 week program, includes:
Four (4) weekly phone or Skype calls
Each meeting will last approximately one (1) hour
One (1) payment of $275.00 or Two (2) bi-weekly payments of $138.00
---
Complete the form to schedule a FREE 30 minute preliminary phone or Skype call with me.

During this call, I'll describe the coaching process, get a clear understanding of your needs and outline for you what we'll cover each week. I look forward to seeing if we're a good fit for one another.
---