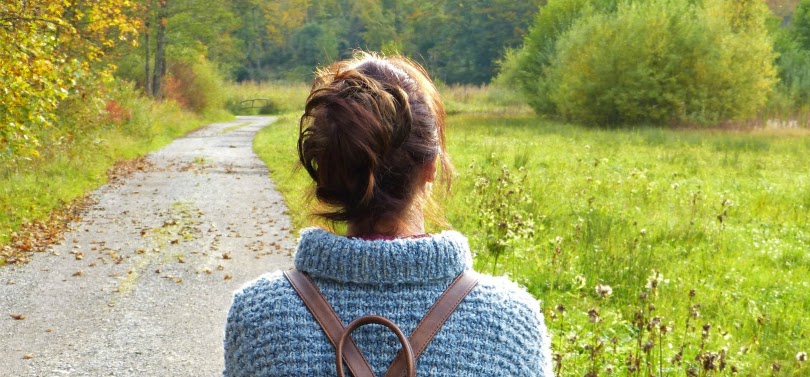 If you've ever loved and lost, you know the waves of grief can hit at any moment, catching you off guard.
It was a normal night.
I was cleaning the kitchen, after making dinner, and helping my husband look for office supplies.
That's when it happened.
"Do you have any labels?" my husband asked.
"I think I have some in here," I said to Jon as I opened a "junk drawer," and fished around for some. I didn't find labels. What I found was something so unexpected, I couldn't resist.
It was my Mom's leather wallet/daily calendar from 1999, the year she passed away.
Don't ask me how it got into my house or into that drawer. I couldn't tell you.
What I can tell you, is that I was having a normal evening, until I wasn't. Until a wave of grief hit me so hard, I almost didn't know what to do.
Rummaging around for the labels, and then pulling out this wallet was, at first, perplexing.
"What is this?" I said to myself.
After a closer look, I immediately knew.
I took a deep breath and walked over to the kitchen island, sat down on a bar stool and opened the wallet. There were three old pictures stuffed in the back, one of each member of my immediate family. There was her license, a few old credit cards and the calendar.
I opened it up and wasn't prepared for the sinking feeling in my heart as I saw her handwriting. It's been years since I've really seen her handwriting, and here it was, staring me in the face.
I flipped through the pages, starting at the beginning of 1999. Each day was full. She had meetings and appointments, presentations she gave and classes she taught. She had lunch with friends, yoga and dinner plans. Since I lived out of town, each weekend I was scheduled to visit with my husband was marked in big letters: Dara and Jon Visit. I could feel her love for me in those words.
Her life was full.
I immediately thought, "This calendar belonged to a person living a big life."
I continued flipping through the months, until I got to THE appointment. The one where everything changed. The one where she went in for an annual checkup, which led to more appointments and eventually the final heartbreaking diagnosis: stage 4 reoccurring Melanoma. It's been eighteen years, and at that time, the only treatment was hard core chemotherapy to prolong life a few months.
I continued flipping through the calendar. Blank page after blank page with the exception of scattered doctors appointments.
My heart sank.
I missed my mom. I hadn't been blindsided by grief in a long time, and it was uncomfortable.
It's been eighteen years since I've seen her, held her hand, laughed with her, and I wasn't expecting to go down this path. Not on this night. I was just looking for labels. Labels.
That's the thing about grief. It doesn't care. It can come out of nowhere and hit you hard.
Needing to get away and process what I was thinking, I said goodnight to my family and went into my room. It was already late, I was tired and now feeling very sad.
I took a deep breath.
I spoke to my Mom.
I wrote in my journal.
I cried a few tears.
I let myself feel sad.
I focused on what I had, not what I've lost, and said a prayer of thanks. I've learned the benefit of having gratitude and carrying it with me throughout my day. It didn't disappoint. I found my peace.
I fell asleep, thinking about my Mom, counting my blessings. This isn't the way I would have wanted things to go. This isn't the way I thought my life would be. But, it is what it is, and I know she would want me to make the most of each day of my beautiful life.
And, so I am.
If you've loved and lost, I hope you find your peace.
Find meaning each day,
Dara
Get a Free Gift When Purchasing "I am my Mother's Daughter"
EXCLUSIVE 21-Day Sharing Journal downloadable print
EXCLUSIVE 21-Day Mother Child Journal downloadable print
The 3 Types of Letters downloadable print
Write a Letter Template downloadable print
The Happiness Contract  downloadable print