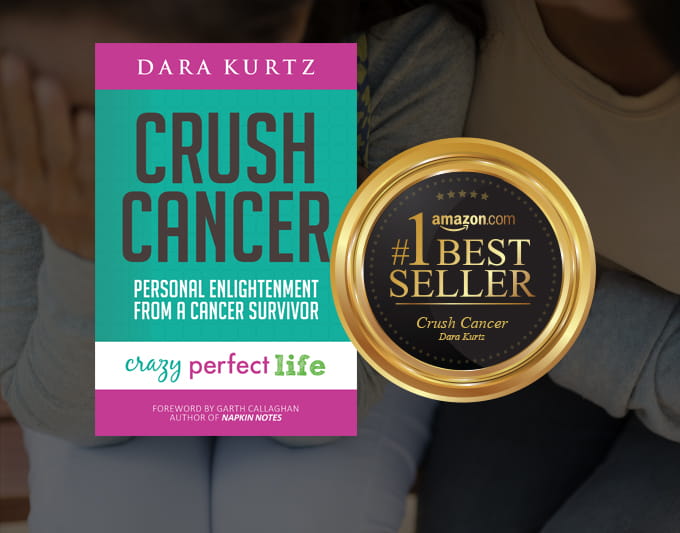 This is the book Dara Kurtz needed when she heard the words, "You have cancer."
Kurtz was forty-two when she heard those dreaded words. At the time, she was happily living life with her husband and two young daughters. The last thing she wanted to deal with was cancer. Struggling with how to cope, get through her treatment plan and then figure out how to live after a cancer diagnosis, she searched for something to provide her with insight and guidance.
In this honest and powerful account, Kurtz provides over 50 specific tips that will make life a little easier if you or someone you love is facing a cancer diagnosis.
Laced with positivity, humor and inspiration Kurtz shares her knowledge gained from first-hand experience and teaches readers how to move forward and live life as a cancer survivor. Cancer patients and their families will find comfort and insights that will help make their journey a little easier. Kurtz proves cancer isn't a death sentence and shows readers a person can survive and thrive after a diagnosis.
---
"When I was diagnosed with cancer I didn't know what to do or where to go. I felt alone and lost. Dara helped me feel like I had someone on my team. Someone who wasn't just taking care of my physical needs but helping me get my mind where it needed to be. I don't know what I would have done without Dara." ~Carole, age 48
Enter your email below to receive Chapter 1 and 2 of the book AND companion workbook FREE!
Get Crush Cancer by Dara Kurtz with foreword by Garth Callaghan, author of Napkin Notes

---
---
Also available at Barnes & Noble and other online book retailers.
Product details
Paperback: 292 pages
ISBN-10: 0998840408
ISBN-13: 978-0998840406
Dimensions: 6 x 0.7 x 9 inches
Shipping Weight: 1.1 pounds