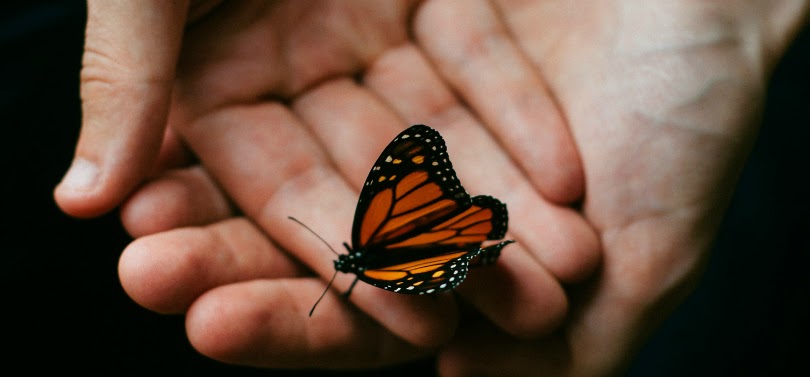 You Didn't Ask For Cancer But You Have To Deal With It
If you've heard the terrifying words, "You have cancer," I'm guessing you didn't ask for it.
It's not the diagnosis you want.
Ever.
But, if you find yourself in this situation, you can't pretend it didn't happen.
You have to deal with it. Even if you don't want to.
You might be feeling overwhelmed and confused. Scared. Angry. Terrified. Being seriously pissed off might be more your style.
I've felt all of the above emotions, and more, and I absolutely understand.
But, you don't have to face it alone. You don't have to wonder what to do, how to get through it or what to do with the fear you might be feeling.
I'm thrilled to announce a 6 week class, starting November 6th, that I carefully and intentionally planned. It's the class I needed when I was diagnosed, that wasn't available, and I know it will help.
In fact, after I finished writing this course, I told my team, "This is so good, I want to take it." That's how I know it will help you.
In this 6 week, online LIVE class, we will meet each week, work through your feelings, make peace with your diagnosis and get to the other side. It doesn't matter if you were recently diagnosed, what stage you are, or if you're in the middle of treatment or have been a survivor for years.
When: Monday evenings, 8:30pm – 9:30pm, EST, starting November 6, 2017
Where: Online (you can wear your PJ's)
What: Six one-hour LIVE sessions with questions and answers; access to a closed Facebook group where members can offer support to one another and ask me questions; weekly emails, supplemental exercises, journal sheets and links for each session. Each week, I'll email you the link to our session. If you "aren't good at computer stuff," don't worry! All you have to do is click on the link to join our session.
Cost: $197.00 for all 6 sessions
Week 1: Accepting a Cancer Diagnosis and What It Means for the Rest of Your Life
Week 2: Becoming Mentally Strong
Week 3: Dealing with the Many Changes Cancer Can Cause
Week 4: Controlling What You Can Control
Week 5: Finding Gratitude, Living with Joy and Making the Most of Your Life
Week 6: Putting It All Together
I'm super excited about this, and hope you'll join me!
Email me with any questions, and please, forward this to anyone who might be interested. We're keeping the numbers small, and space is limited.
Much love,
Dara
Get a Free Gift When Purchasing "I am my Mother's Daughter"
EXCLUSIVE 21-Day Sharing Journal downloadable print
EXCLUSIVE 21-Day Mother Child Journal downloadable print
The 3 Types of Letters downloadable print
Write a Letter Template downloadable print
The Happiness Contract  downloadable print